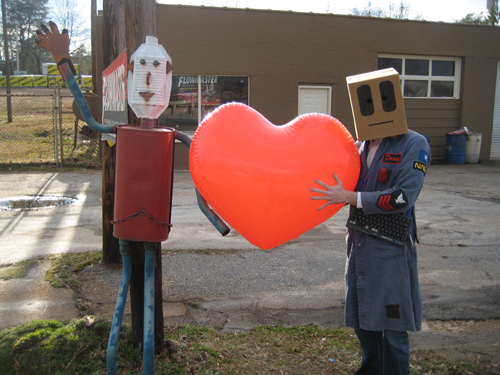 It's almost Valentine's Day and, in the spirit of the holiday, Slobot would like to express his undying love, affection, gratitude and awe to old friends like The Flowmaster...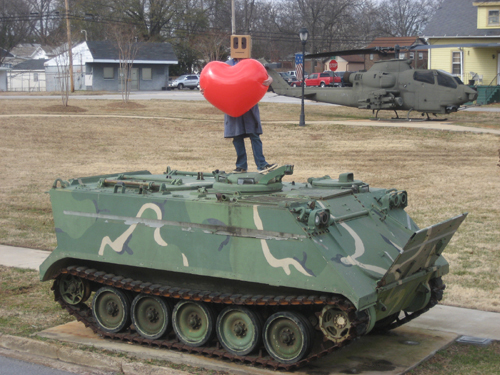 and to inanimate - but awesome - objects like this M106A1 Mortar Carrier! The mortar carrier is a 1964 modification of the M113 armored personnel carrier. It had been fitted with a M30 107 mm (4.2 inch) heavy mortar on a rotating turntable. The M106A1 is capable of speeds in excess of 40 miles per hour as well as amphibious operation.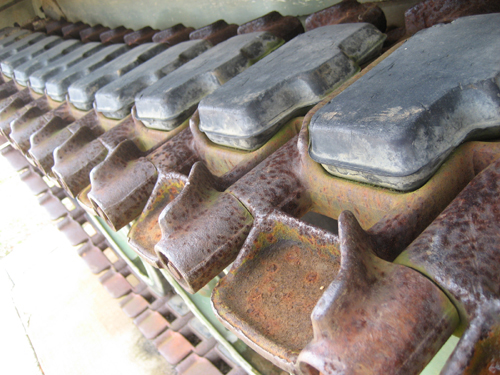 Slobot's beloved mortar carrier is parked at Victor Veterans Memorial Park,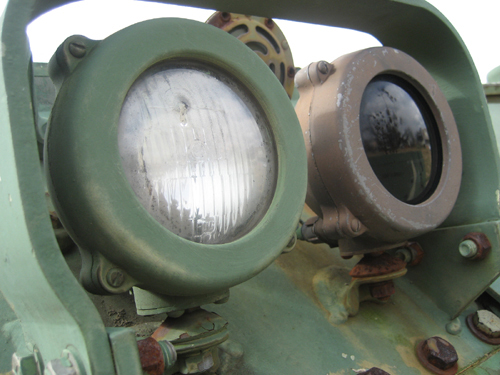 between 16th and 17th Streets...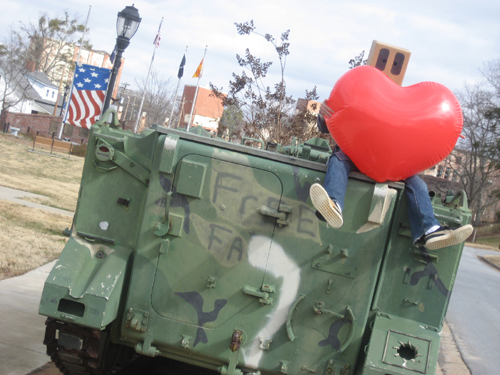 in Greer!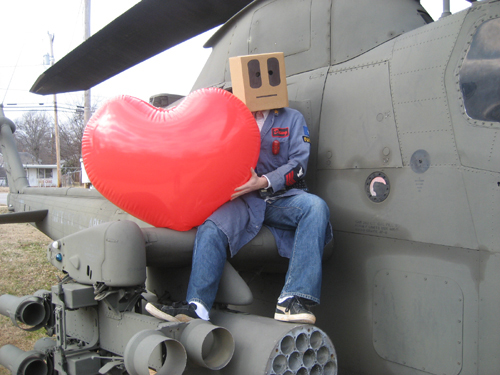 Near the mortar carrier rests a Bell AH-1 Cobra Attack Helicopter. It's a lot like the Bell AH-1 Slobot had seen in Chesnee. Both the Cobra and the mortar carrier had seen action in Vietnam.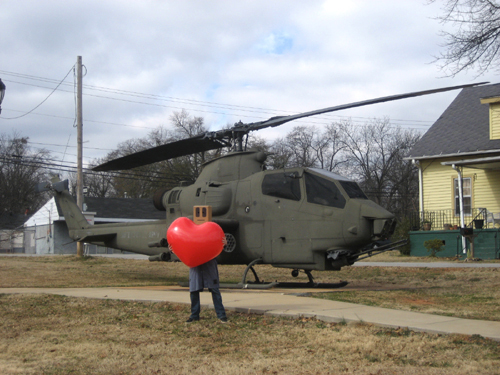 The fountain of the park is dedicated to the memory PFC Ronnie Norris, who had been born in Greer on March 31, 1945. PFC Norris was the son of Thomas and Martha Norris. He graduated Greer High School in 1965. PFC Norris would die in Binh Dinh Province, South Vietnam on December 27, 1966.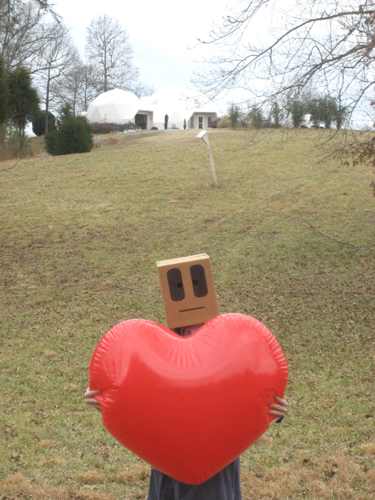 Slobot also has love for...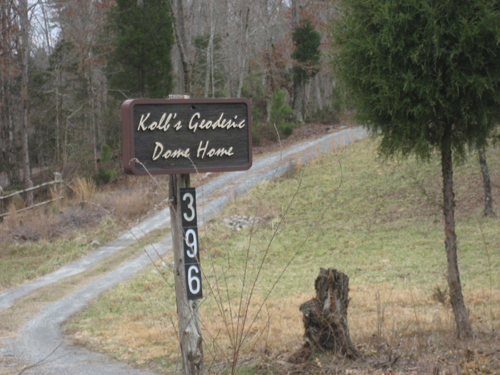 Kolb's Geodesic Dome Home!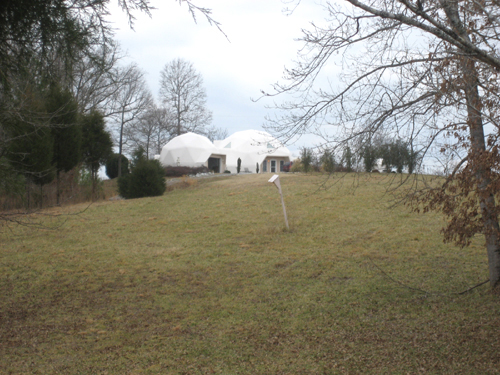 Slobot stumbled upon this beauty when he was bumbling along the Tyger River.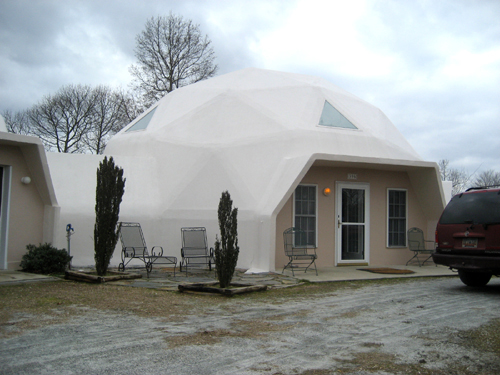 The dome was designed by American Ingenuity and built by Klaus Kolb.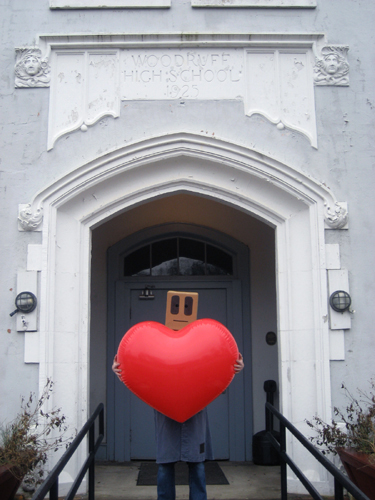 Slobot also has much love for the old Woodruff High School.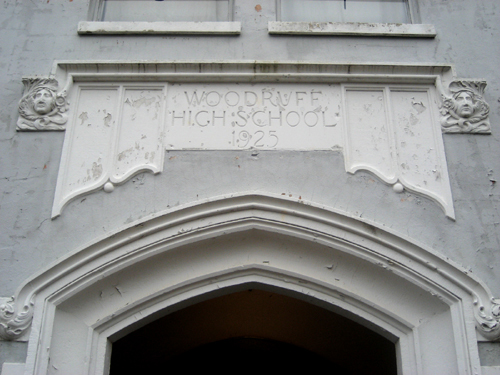 Woodruff High School was designed by Frank H. and Joseph G. Cunningham. Built in 1925, it replaced the original high school, which had been built on East Georgia Street in 1908.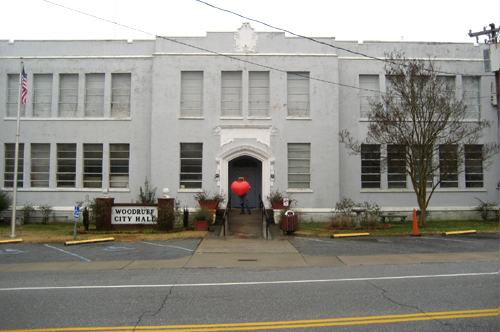 In 1953 a new high school opened and the building became a junior high school, and then - in the 1960s - an elementary school. In 1978, the City of Woodruff turned the old Woodruff High School into a city hall and police headquarters.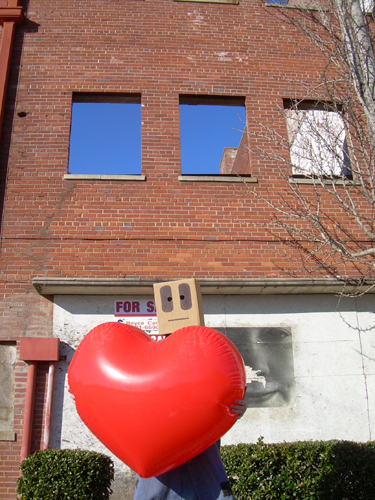 Slobot also has deep, lasting love for what lies beyond this facade...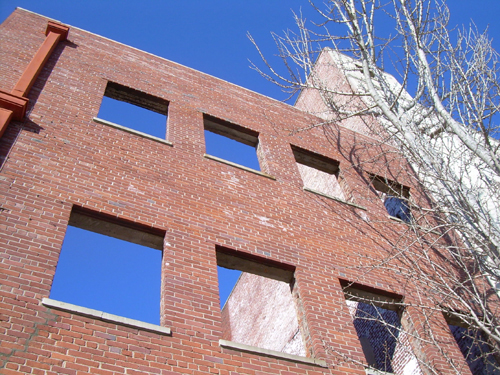 on East Broad Street!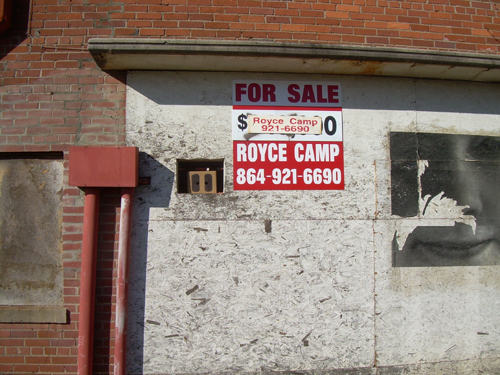 Slobot somehow found himself on the other side of the neglected facade...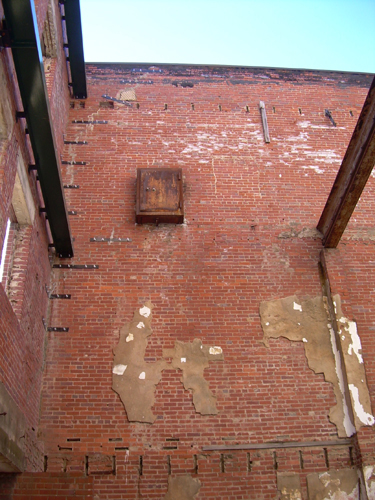 where he found something cool!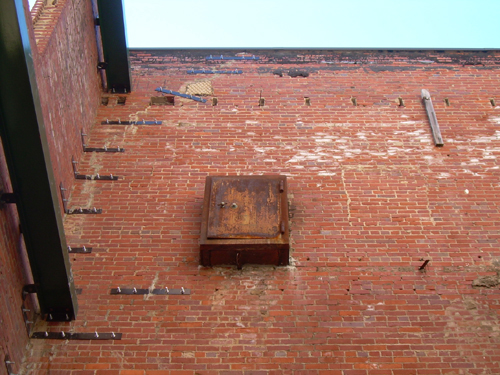 It was a safe, hanging - with door slightly ajar - on the third floor of the abandoned space.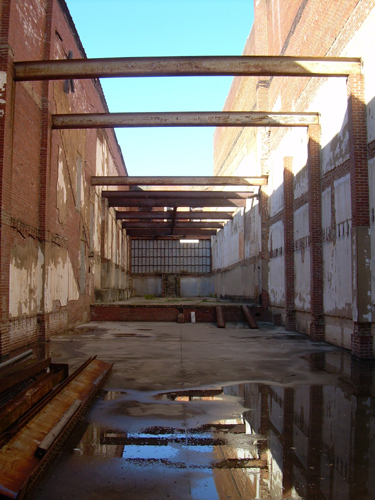 Inside it was damp...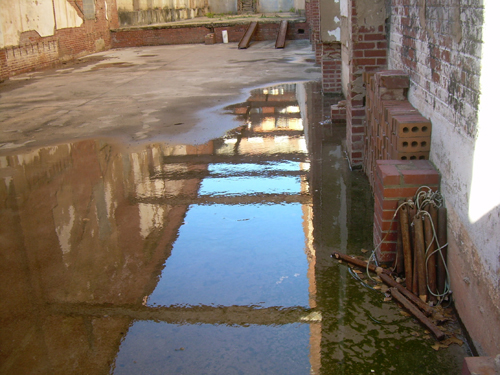 bricks and sash weights were piled in a corner.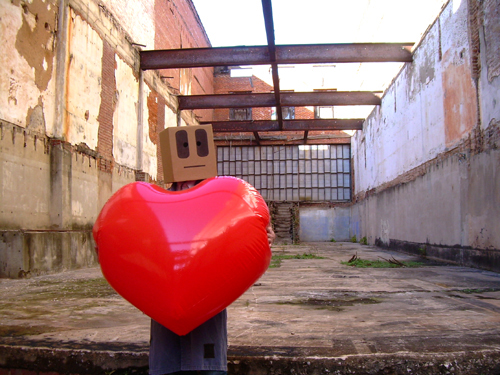 Slobot loves this space.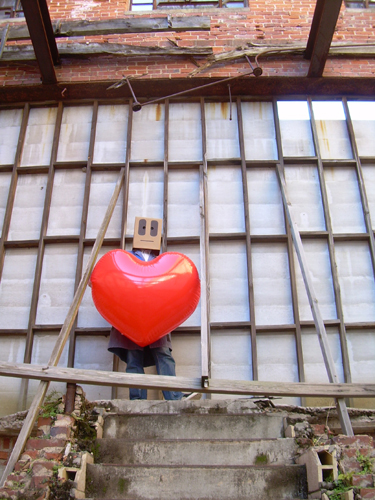 From his perch, with his back towards Main Street...
Slobot spied an angel, and Slobot had love for the angel...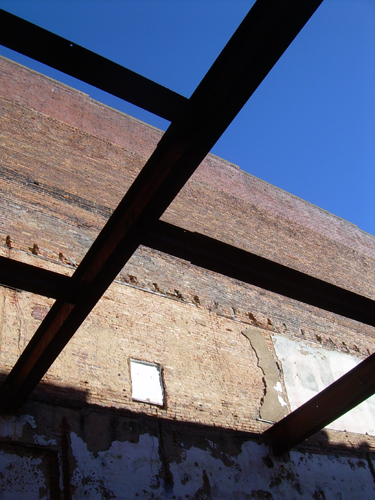 for the I-beams above...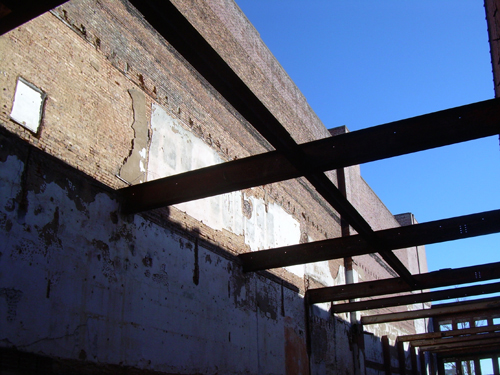 and for the clear blue sky beyond.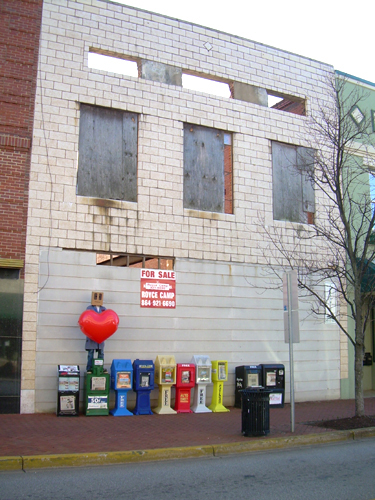 Happy Valentine's Day!
Slobot loves - and would like to thank - Klaus Kolb, PFC Ronnie Eugene Norris, the Historical Marker Database, the other Brian Scott, Royce Camp, the Flowmaster, Woodruff City Hall, all the young lovers and YOU!